This week, bank and payments company Revolut announced its intention to start rolling out credit cards to its customers in Ireland.
It comes amidst a shake-up in the market as some customers seek alternative credit card providers as KBC and Ulster Bank continue their journey towards the exit.
Revolut says it won't charge interest for the first three months on its cards as long as users make monthly payments.
After that, the APR (annual percentage interest rate) charged is 17.99%.
We've used this launch opportunity to look at the credit card market in Ireland, how Revolut's offering compares to competing cards in the market and if there is a good understanding here in general of how credit cards work.
High interest rates
The answer to the latter seems to be a fairly resolute 'no' for the majority of the population.
About half of us have credit cards, according to a survey by the League of Irish Credit Unions.
However, two thirds admitted that they did not know what the interest rate was being charged on their card.
For the 65% of cardholders who clear their balance every month, that's not really a problem.
But for the one in five people who make the minimum payment each month – and in particular the one in ten who say they often can't meet their monthly bills – it can be quite a problem.
The interest can be enormous, causing large bills to become gigantic in no time.
"It's revolving credit," Frank Conway, founder of the financial education website, Moneywhizz, explains.
"That's the other side of compound interest. Compound interest works great with retirement funds, but it works very badly with debt," he says.
More than a third of those surveyed by ILCU said they believed they would not be charged anything if they met the minimum monthly payment, which was not the case.
Interest is applied to the full remaining balance at rates charged here ranging from 14% to over 25%.
"The fact that more than half of those surveyed did not have a proper understanding of how credit cards work is concerning, especially given the number of people who use their credit cards for monthly ad-hoc purchases," Paul Bailey, Head of Communications with ILCU said.
"Credit card companies have an obligation to ensure that their customers understand the products they offer," he explained.
However, there seems to be a sizeable knowledge gap there.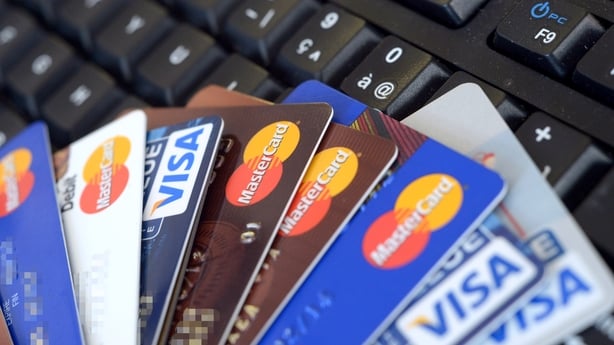 Credit card market
With the arrival of Revolt, there are now effectively six main providers of credit cards in the Irish market – the three main banks, Avant Money and An Post.
As with all financial products, there are many pros and cons with each offering, and a sizeable variety of interest rates and fees.
All providers must collect a Government Stamp Duty on credit cards, which is currently €30 per year per credit card account.
Most don't charge an annual fee but those that do have a fee attached tend to offer cashback or prizes.
For example, the Aer Bank of Ireland credit card – which has a monthly fee of €7.99 – offers a number of travel benefits including free travel insurance and two free round-trip fares to Europe when the holder spends €5,000 or more on the card in a year.
That appeals to a certain class of consumers, but they want to empty their card every month because there's a 16% interest rate attached.
AIB offers 0.5% cashback on Platinum cards with spending between €5,000 and €50,000 in a 12 month period. The maximum return is €225. However, there are no fees attached to this card making it an attractive option for big spenders who – again – pay off their debt at the end of the month.
The annual percentage rate attached to this card is 17%.
So, the card with the lowest interest isn't necessarily the best?
For those who tend to accumulate debt on their cards, interest rates are key.
AIB offers the lowest rates on the market with its Click credit card. This is a no-frills card, with no perks or introductory rates on transfers or purchases, but has an attractive (in the context of a credit card) rate of 13.8% on balance.
However, for those with large balances on their current card – which may be unmanageable – they should turn to another provider.
Most of the products on the market offer introductory balance rates that are lower than the usual rates.
Some, in fact, offer interest-free periods, which are especially attractive to cardholders with large balances, offering the opportunity to reduce or eliminate debt.
An Post has the most interesting product on this front, offering an introductory 0% balance transfer rate for 12 months on its Classic card.
The APR in effect after that period is a relatively steep 22.9%.
"People can get into debt very quickly. Take a couple of first-time buyers for example. They might get into credit card debt for convenience. The limit might be €3,000, but it could become €6,000 very quickly," Frank Conway explains.
"They might turn it into a term loan facility or get a zero percent (credit card) facility for a certain period of time," he added.
However, he reminded, in applying for a new credit card, the applicant will be subject to a credit check.
"They have to make sure you have good credit if you go over the €500 limit, which most credit cards will do. In some cases you may be disapproved if you have a poor rating or experience multiple defaults," Mr Conway said.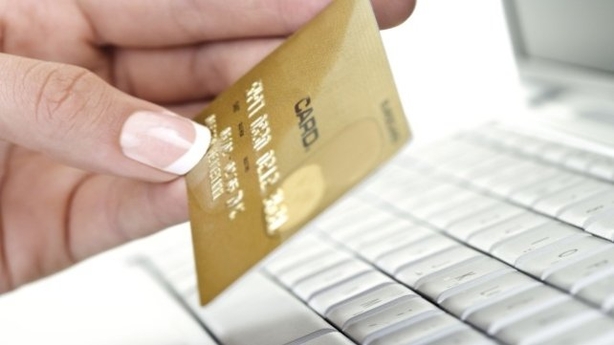 How do Revolut's offerings compare?
Online banks are expanding the range of products offered to customers here with the newest product credit cards to be launched.
This follows last month's announcement that it was continuing to give its customers here their Irish bank identification numbers – or Ibans – in a move that will make it easier for consumers to bank through their app. (Until now, Revolut has used Lithuanian Ibans).
The credit card offer from Revolut does not include interest for the first three months, as long as the minimum monthly payments are made.
Zero interest will also apply to balance transfers for the first three months.
After that, the annual percentage rate is 17.99% – which is relatively competitive and is around the average rate charged in the market here.
Individual affordability limits will be applied to customers based on credit ratings carried out by the company – a relatively new departure in the market.
What happened to the Ulster Bank and KBC credit cards?
For Ulster Bank credit card holders, the card will stop operating next month, but customers have been notified about that six months before the closing date.
They will have to find a new provider if they want to continue using the credit card.
The KBC credit card will automatically be transferred to Bank of Ireland and the same credit limit as before will apply.
However, business credit card accounts at Belgian banks will be closed, and users will have to find a new card with another provider.
"Before you can close your Ulster Bank or KBC credit card account, you must pay the outstanding balance, fees and stamp duty," the Competition and Consumer Protection Commission advises.
"Check with your new provider to see if you can transfer the outstanding balance from your old card to your new one. Balance transfers are a good way to save money on existing credit card debt," adds CCPC.
It is reminded that switching to a new provider does not guarantee that the holder will be entitled to the same type of card with the same conditions as before.
Your income and ability to make payments can affect the types of products available and credit limits applied to cards.
Or customers can use the opportunity to end their dependence on credit cards.
While they are financial products that are useful under certain circumstances, they are not mandatory.